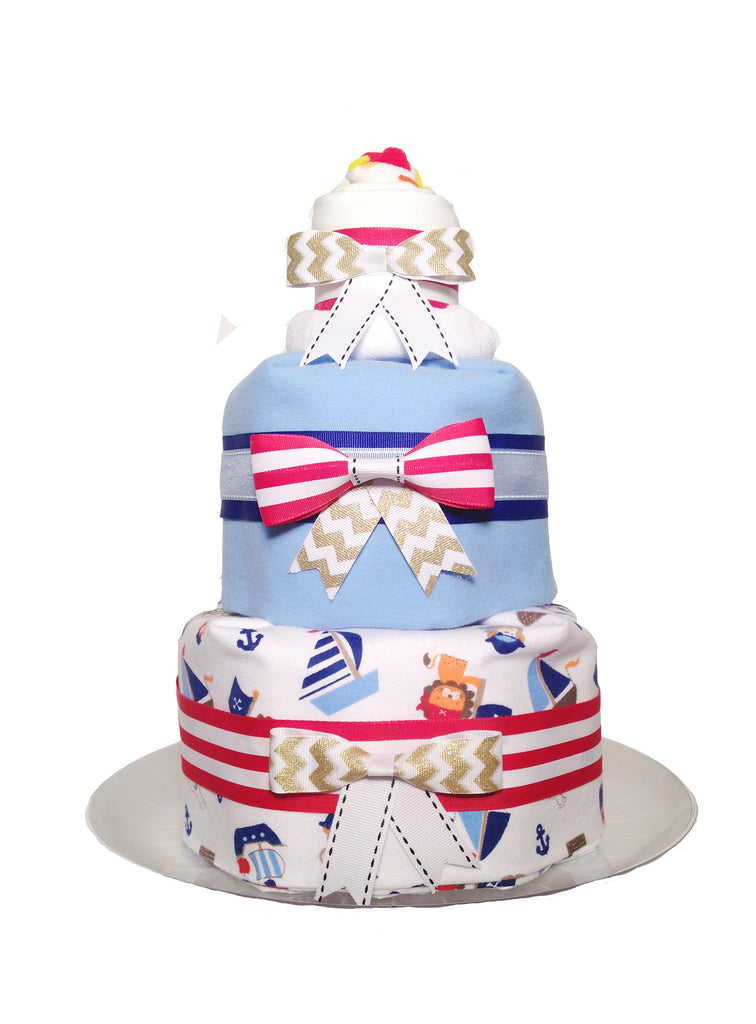 3 Tier Blanket Diaper Cake- Pirate Ships
$100.00
This Nursery themed cake includes:
10-20  Size 1 diapers (amount of diapers depends on if you order a regular cake or surprise cake)
2 receiving blankets 30"x30"
1 Onesie size 3-6 month
1 Baby wash cloth
Ribbon, Bows, and felt details
Surprise Cakes Include:
Large Mason jar filled with baby travel sized goodies (body wash, shampoo, lotion, baby powder, penaten, and nursing pads)
*Exact patterns subject to availability, but will be similar. If you would like to substitute any product, or change any diaper options, ribbon colors etc. please include that in your ordering information.
Related products